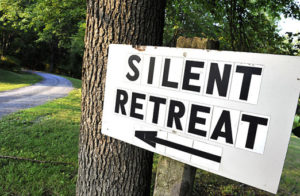 The Legion of Mary Philadelphia Senatus
invites you to the
42 nd Annual Retreat
at Malvern Retreat House
When: Friday Oct. 27, 2017, 5:00 pm to
Sunday Oct. 29, 2017, 12:30 pm
Where: St. Joseph's Hall & Our Lady's Hall
315 S. Warren Ave. Malvern, PA 19355
All active and auxiliary members of the Legion of Mary are welcome. Join
us to revitalize your spiritual life and deepen your relationship with God.
Our traditional silent retreat offers: celebration of the Eucharist, conferences,
Confession, private Adoration, Stations of the Cross and visit to
beautiful outdoor shrines. Don't miss a grace-filled weekend with God.
Retreat Directors:  Rev. Peter Welsh, Spiritual Director Regina Pacis Curia, Philadelphia
Deacon Cody Miller, Legion of Mary Spiritual Director, Diocese of
Lafayette, LA
Cost: $245 per person.
A minimum deposit of $50 by check to Laymen's Retreat League or credit
card must be paid at registration. Full payment is due at Malvern Retreat
House.
Registration:   Registration is required. To register or for more information, please contact Rosario Fajardo at 610-337-2629 or via email at rcfajrd@icloud.com   Deadline for registration is Oct. 13, 2017.
NOTE: SILENCE is required during the retreat. Please turn off your cell
phones. Only legionaries who are physically and emotionally able to care for
themselves can be accommodated on this retreat. Thank you!